Let us consider that you have chosen the interior wall paint colours for the respective rooms in your home, and everything is ready to go. Do you know that there is one more decision you have to make before painting the walls? The finish. There are multiple finish types in interior wall paint, which you must consider.
Before choosing the finish for any room, one must consider the purpose and frequency of usage, the amount of shine preferred, the texture of the walls, etc. Each type of finish carries its properties and serves different purposes. They also play a role in lighting and coverage.
Here are the 5 types of interior wall paints to choose from based on various aspects.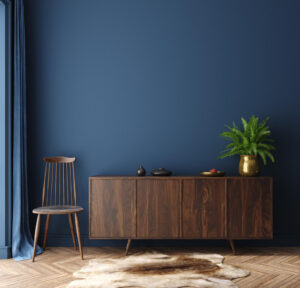 Matte finish for interior wall paint is the least glossy but gives maximum coverage. In other words, a matte finish requires fewer coatings and can cover up any small surface imperfections like uneven surfaces, scratches, etc. Matte finish is suitable for rooms that will not result in stains. So, it is not ideal for places like the kitchen or kids' room. However, this would be the best suitable for dining, guest room or living room. This type of interior wall paint can be found in Nippon Paint India's Momento Dzine for its unique property of creating dry texture walls.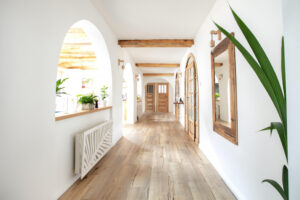 Eggshell is a closer finish to matte, only a little glossier than matte. This is a popular choice for interior wall paints in rooms with high traffic and more usage. This is mainly because the eggshell finish is highly durable and can also cover imperfections like matte. Any mark or stain is easy to clean as well, making it a clear winner as interior wall paint for areas with high traffic. The eggshell finish is also used in areas with medium traffic like hallways. Homeowners who prefer a finish that does not look glossy, yet contains glossy properties can choose the eggshell finish with Nippon Paint India's Breeze.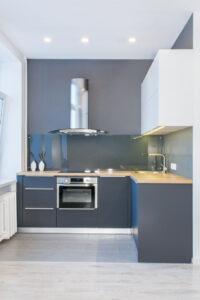 Satin is an all-rounder finish for interior wall paint as it is suitable for any kind of room – less or more traffic – thanks to its durability and affordability. They reflect a little more than eggshell finishes and possess a velvety and soft quality. Although it does not hide imperfections, this is the most ideal for new houses and renovated walls. Nippon Paint India's Satin Glo and Satin Glo+ offer exactly this. This finish is also suitable for spaces that receive a lot of natural light like kitchens. All these qualities make it the best choice as interior wall paint for the most used areas in the house.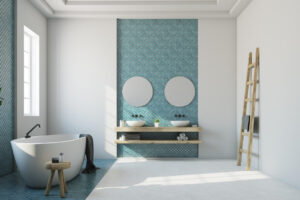 Semi-gloss is a shiny interior wall paint finish that is the best suitable for moisture-filled spaces like bathrooms and kitchens. This is because of their reflective properties that make it easy to clean. The semi-gloss finish gives a vibrant and bold look to the walls. Nippon Paint India's Spotless NXT offers the best semi-gloss finish. If one wants the walls to stand out from the rest, this interior wall paint finish should be your go-to. Since the shiny surface can reflect light as well, one's preferences should be kept in mind while choosing which room carries this finish.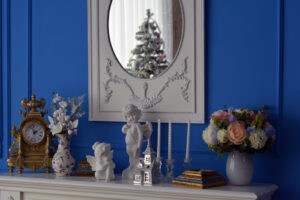 The gloss interior wall paint finish provides the highest level of shine to the surface. If one wants the walls to stand out and be more appealing than the others, the gloss finish is a perfect choice. The walls can be scrubbed for cleaning and the paint would not fade for a long time with Nippon Paint India's Matex EZ Wash. This kind of rough usage makes it a safe option for spaces with high traffic like living rooms. Gloss finish is the most durable of all.